Pinpointing that moment when Ben Loseke's hobby became a business — a family-owned company with a current valuation of about $8 million — is up for debate.
There are plenty of possibilities for when the seeds to Midwest Barrel Co. — with offices in Lincoln and Louisville, Kentucky — were planted.
It could have been a decade ago when, as a graduate student at the University of Nebraska-Lincoln, Loseke bought a broken power washer at a garage sale for $20, fixed it and decided he didn't need it.
So he sold it online for $150, which spurred both his entrepreneurial side and his thrill-of-the-hunt mentality.
Up to that point, his career track was pretty straight forward. He says he planned to be a college professor.
However, his best friend from grade school and high school and college roommate — the man who has since become Midwest Barrel's chief financial officer — always remembers that entrepreneurial side.
"He was always coming up with his next business idea when we were rooming together," Josh Hoefler said.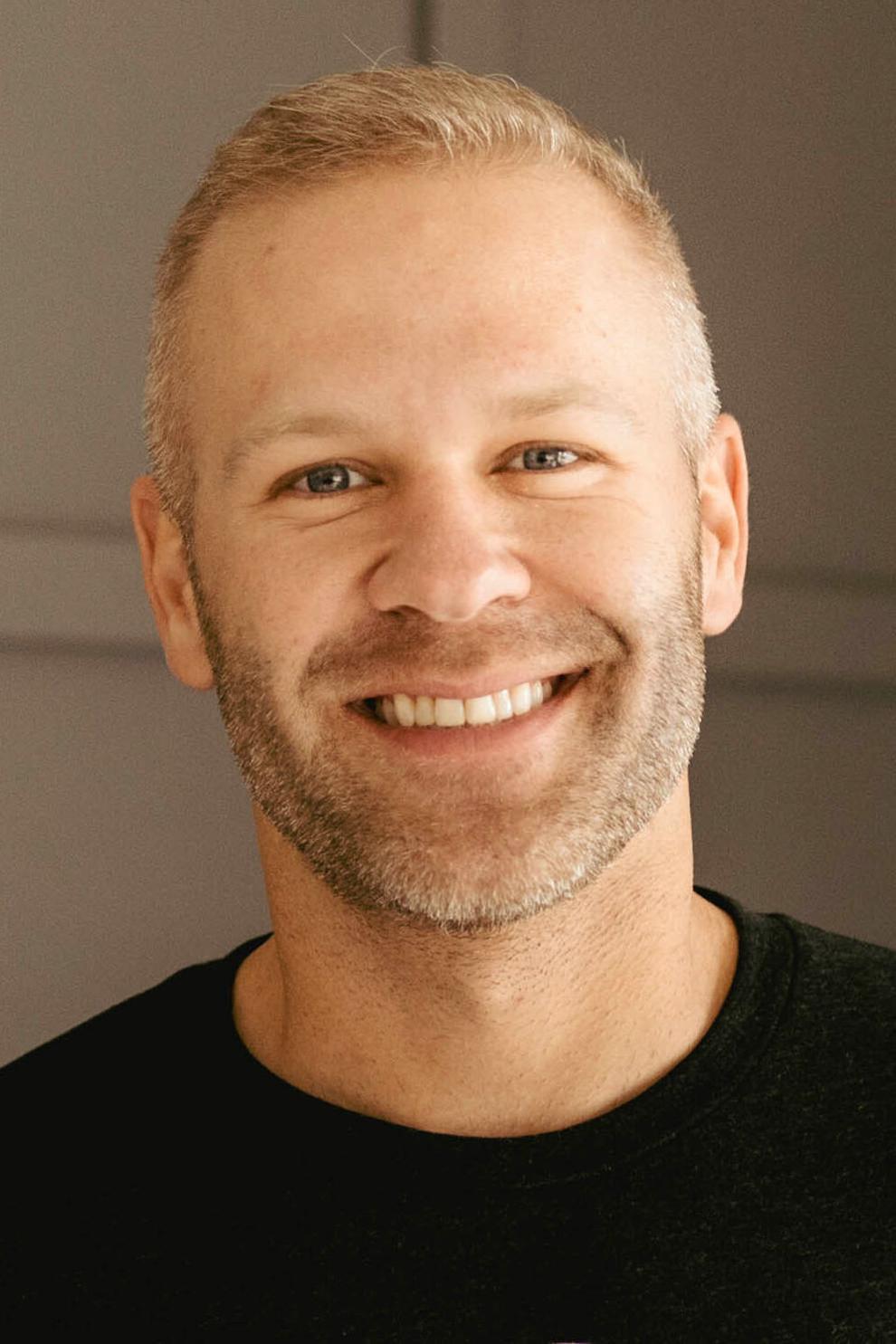 This was just a side hustle that took off and became too big to stay on the side.
It started off with dozens of auctions, garage sales and flea markets. Loseke bought everything he thought he could fix and resell. Lawnmowers, he says, were his specialty.
The 2006 Norris High School graduate just sort of happened upon the barrel business, which at that time was not really a thing. But he immediately saw two things every entrepreneur craves: supply and demand.
After buying his first batch of barrels — a modest 25 of them from a winery in Napa — he struggled to resell them.
"They were selling, but not very quickly," he said. "And then somebody told me craft breweries were barrel-aging their beer. I had no idea that was a thing."
It turned out to be a game-changer. He researched the subject and then loaded one of the barrels into the back of his Chevy pickup. He made the rounds through Lincoln, from brewery to brewery, asking beermakers to smell the inside of the barrel.
"They thought I was crazy," he says.
But somehow it worked. The local breweries — places like Blue Blood and Zipline — began buying them, aging their beers in them to extract the oak and Chardonnay notes.
Loseke did that for a couple of years, slowly growing what he was reluctant to call a business.
In actuality, he didn't know what to call it.
"It got to the point where he said, 'This is either a hobby that's gotten too big or a business that's too small,'" said Jessica Loseke, Ben's wife who now is Midwest Barrel's CEO. "'It's one or the other.'"
They chose the latter. They had a small business on their hands. They also had the good fortune of a perfectly timed market that placed them on the ground floor of a venture that was ready to take off.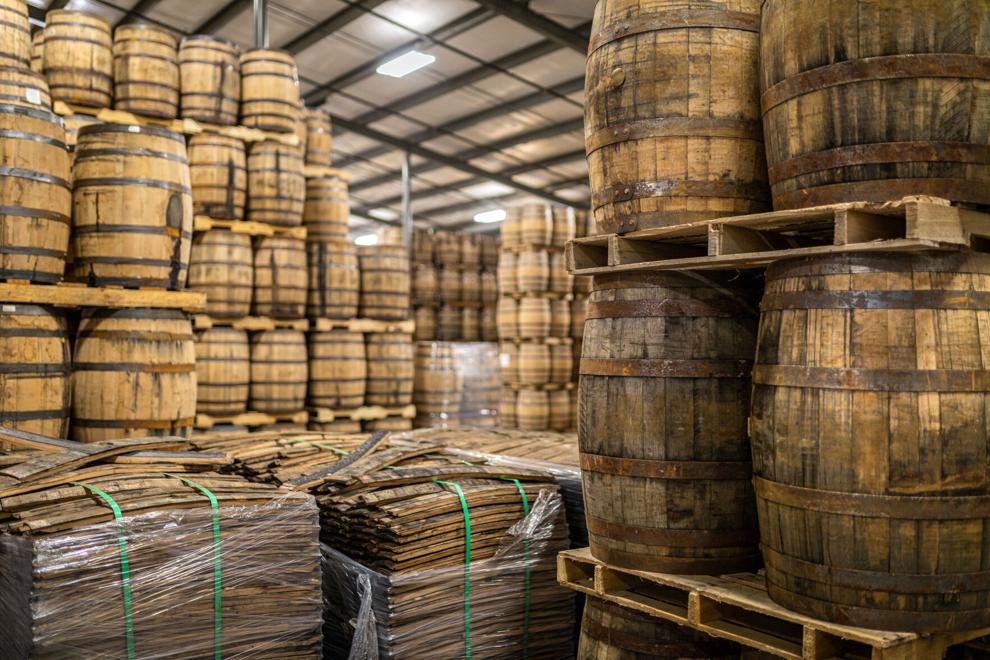 Not long after, he fully committed to the business by buying a truckload — 270 of them in all at a cost of $25,000 — of barrels, all kinds from Ports to blushes to Cabernets and crammed them into six storage units on South Street.
"Today, it's so surprising to me that people took me seriously," Ben Loseke says. "They bought barrels from this random guy that was selling them out of a storage unit."
Eventually, Midwest Barrel abandoned the storage units and moved into office space big enough to warehouse thousands of barrels.
When Jim Ballard wanted to experiment with aging his James Arthur Vineyards wines in spirits barrels, he knew who to call.
Loseke's father, Tim, was a contract grower of grapes for the Raymond winery and the two have known each other for years.
"I buy all my barrels from him," Ballard said. "You walk into his warehouse, this huge place, and there's this incredible smell because there's all these used barrels. He's grown that business in a very short time.
"That's a pretty good hobby."
It's a hobby no more, remember?
Ben Loseke is quick to give most of the credit for that to Jessica, who would eventually join the company, but not without reservation from her husband.
In 2017, Jessica had a good job in human resources. She'd just given birth to their second child and pitched the idea of working at the barrel company.
Ben Loseke wasn't sure the company could survive so he was reluctant to have his wife give up her paycheck.
"I was like, 'No way. It's not a real business,'" he said. "It was way too risky for us to be doing that. She had a good job, why would she leave that?"
Eventually, she just did it. She left her job and showed up for work at Midwest Barrel.
She also hired Hoefler, who said Ben Loseke was reluctant to do so "because he didn't want to lose his best friend" if the business failed.
"She makes all the big decisions," Ben Loseke said. "She's the visionary of the company and has big audacious goals for it and wants to push us to new levels."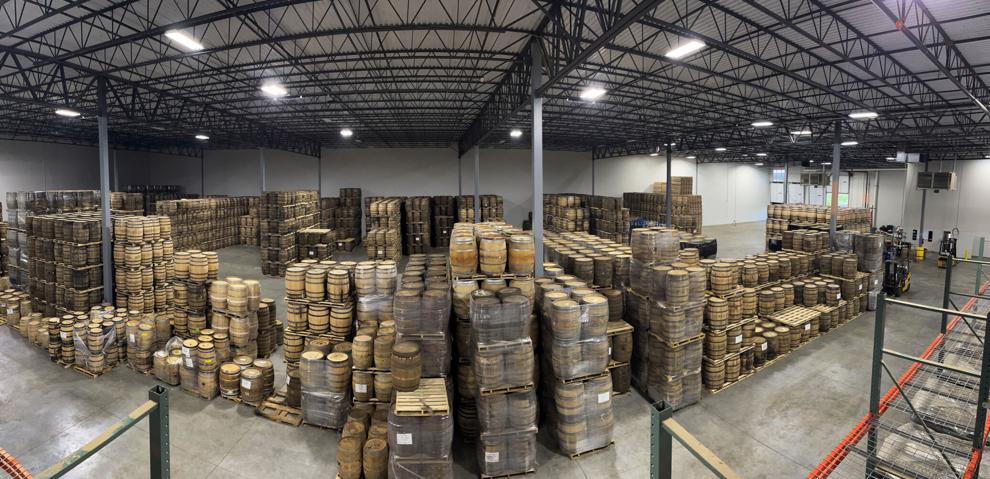 And in January, Midwest Barrel, with more than 1,000 American and foreign clients, made its biggest move by relocating a huge portion of the company — and the Loseke family — to Louisville, Kentucky, so they could be closer to the bourbon barrels and their distillers.
"If we would not have made that decision, it certainly would significantly have constrained our growth potential," said Jessica Loseke, pointing to two key factors: shipping and barrel availability.
Midwest Barrel now has a significant portion of its barrels going overseas. In the past, the barrels were bought from distillers in Kentucky and shipped back to Lincoln, where they were put back onto containers and transported to the East Coast to be delivered to other continents.
Opening a facility in Louisville allowed them to save time — and shipping costs — on what was a needless trip back to Lincoln.
"Now we're able to buy and transport them 30 miles away and get a container from a quarter of a mile away with their shipping hub," she said. "Operationally, that was one big focus for us."
Consider that a single barrel is nearly 3 feet high and weighs about 120 pounds. The cost to ship one is about $185. It's more cost efficient to ship more than one on pallets, Ben Loseke said, but it's never been inexpensive.
Another change in the industry has been the availability of barrels. With more demand has come a scarcity of the product and a reluctance for distillers to part with their used barrels, which are suddenly considered a commodity.
Being based in Kentucky is key because, "the bourbon industry is still very much a handshake type of industry where they like doing business with the same people and getting in relationships with people that they can trust," Jessica Loseke said.
"Being closer to the source and developing relationships here in Kentucky has been really key for us."
The warehouse in Kentucky currently has 10,000 barrels in stock, she said.
Don't get the wrong idea. Midwest Barrel started in Lincoln and will continue to have a Lincoln presence, both Ben and Jessica Loseke say.
"Is it going to look different than what it has been? Absolutely," Jessica Loseke said. "It's not going to be the same."
But when three of the original hires — Hoefler, art director Gina Nathan and Ethan Schulenberg, the director of business development — are based in Lincoln and plan on staying here, it's fair to assume that the company will never leave its Nebraska roots.
"We will continue to have an office in Lincoln," Ben Loseke said. "This is where we started the business. This is where our families are."
9 Lincoln breweries to try
White Elm Brewing Co.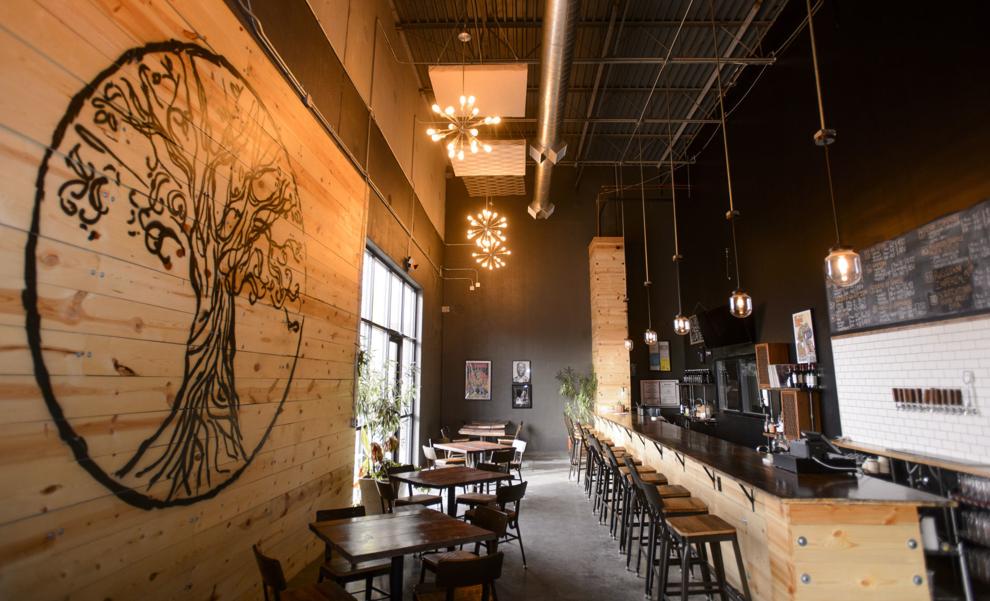 Code Beer Company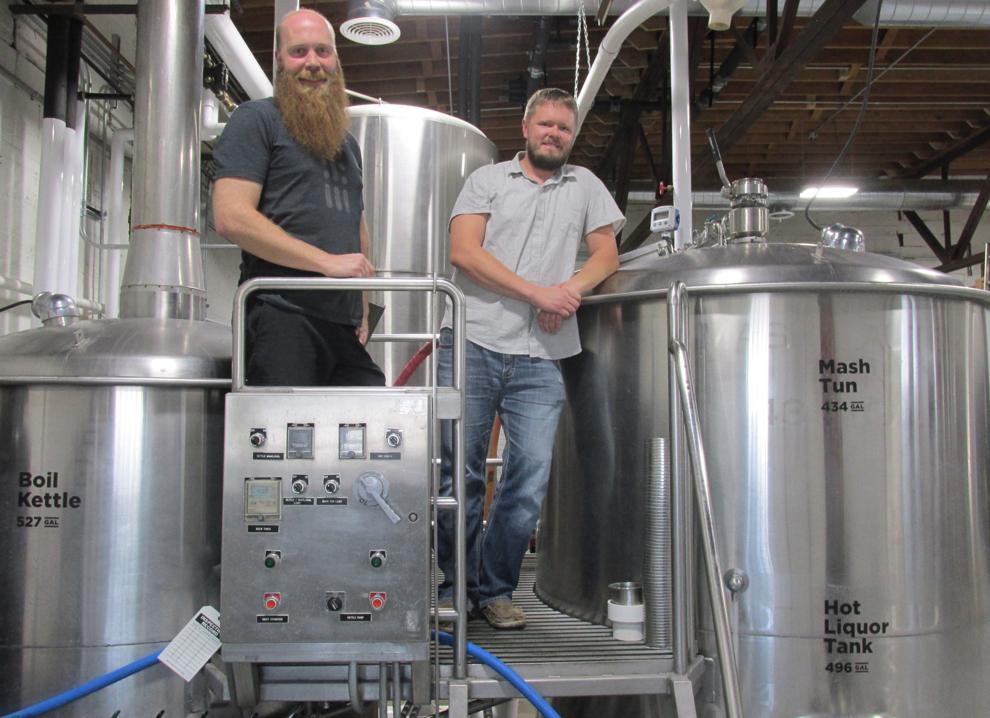 Backswing Brewing Co.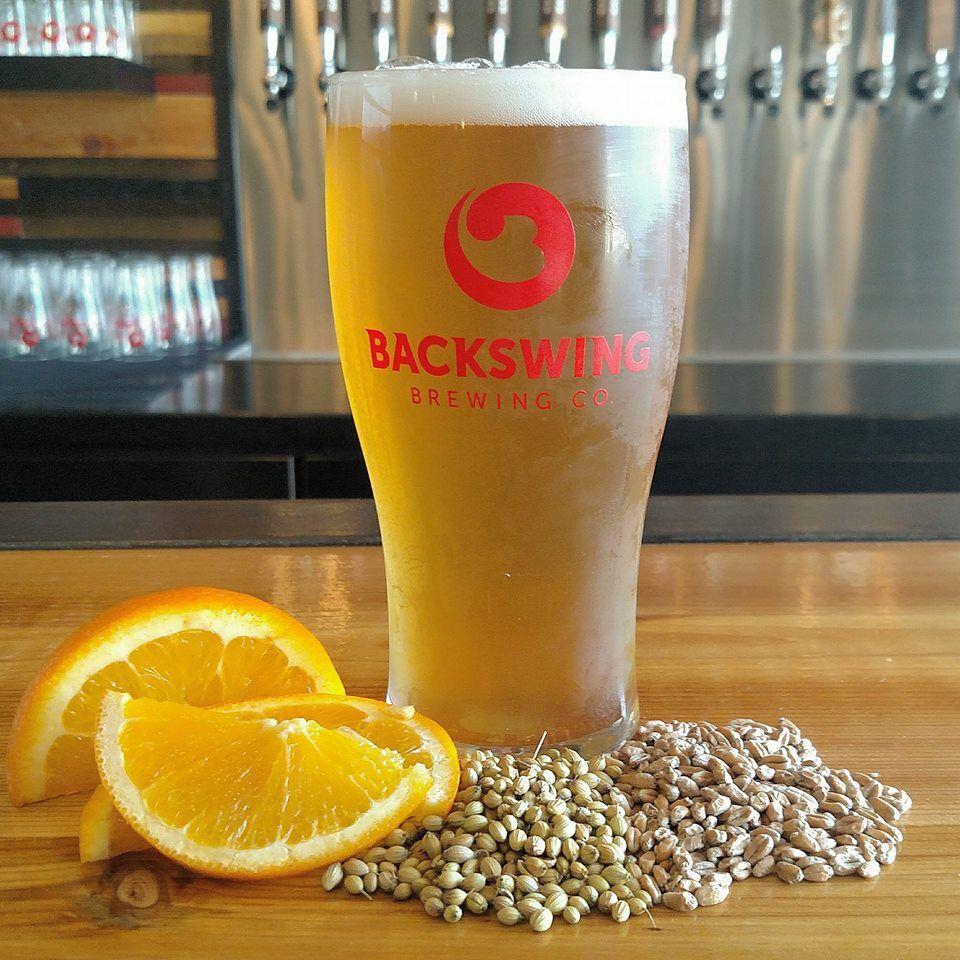 Boiler Brewing Co.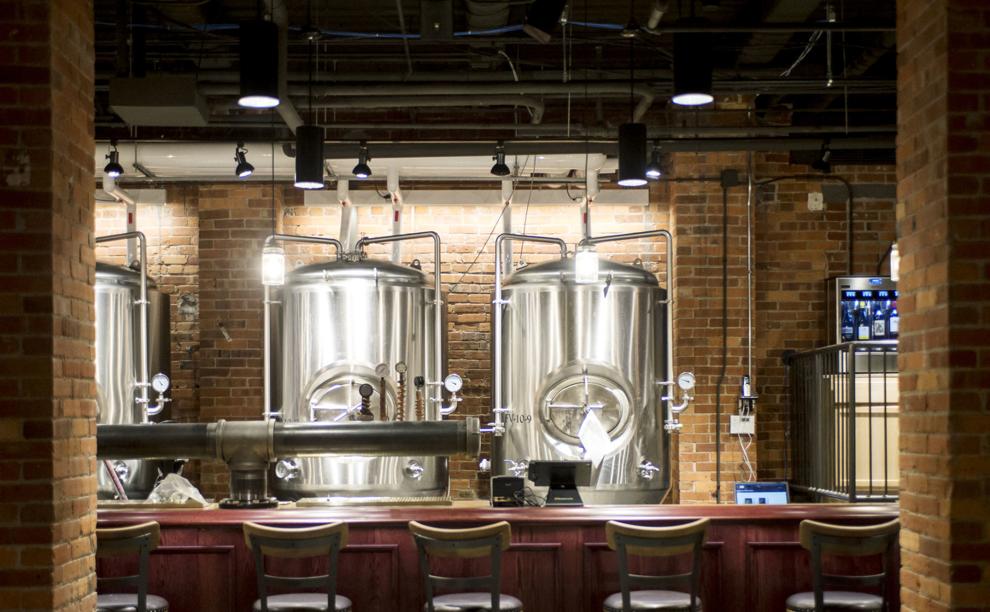 Zipline brews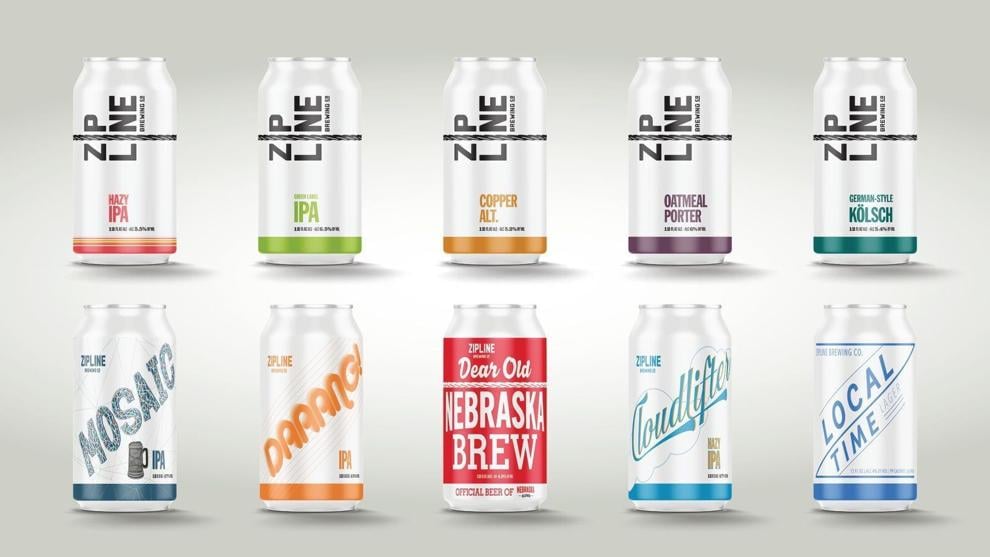 Empyrean Brewing Co.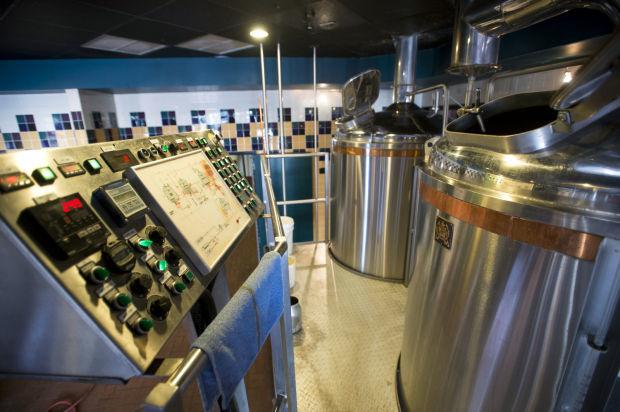 Cosmic Eye Brewing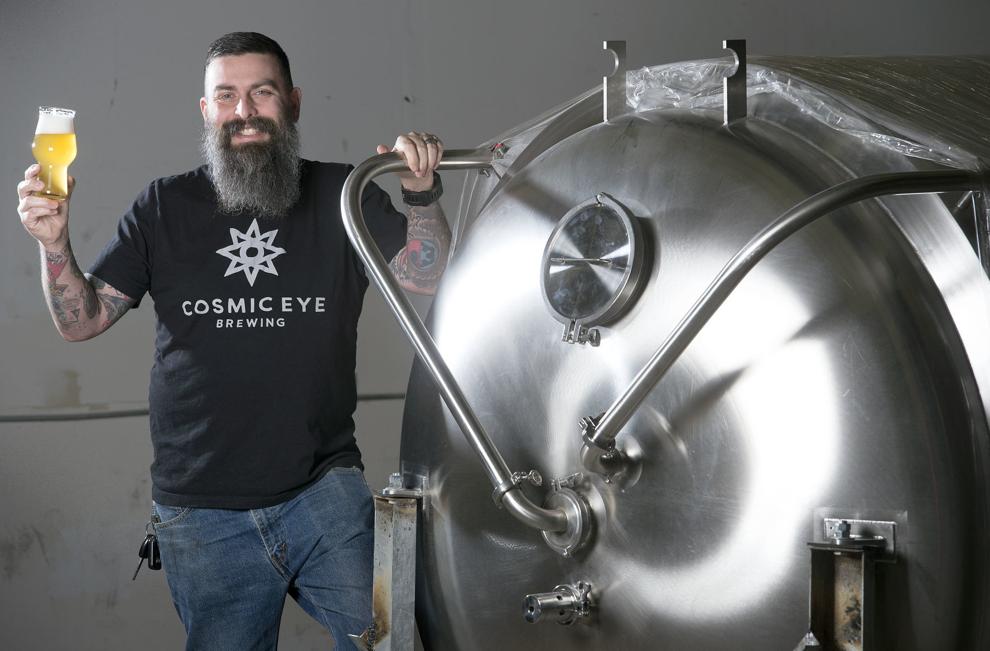 Catalyst Brewing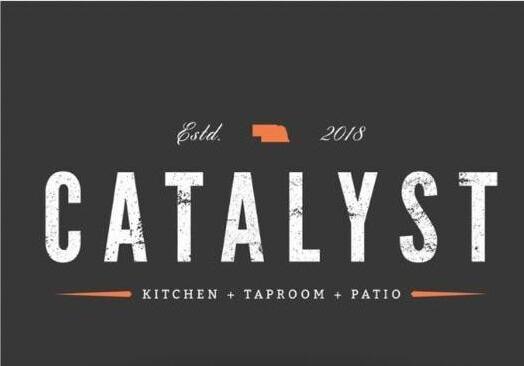 Corn Coast Brewing